---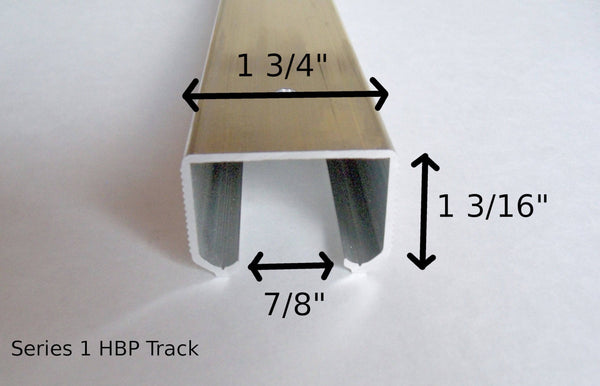 Series 1- HBP Track Only ( This Track takes our 4- Wheel Ball Bearing Hangers )
Hartford Building Products
Regular price $20.00
Series 1  HBP -TRACK ONLY:    ** Does not include any hardware.
Heavy duty walled aluminum track is precision extruded for smooth operation. Keyhole mounting slots allow easy removal without tearing out walls. Box design prevents rollers from jumping track. Convex rail design provides single point hanger wheel contact for low roll resistance, and dust traps on both sides of rails allow hangers to operate freely when dust builds up.
This Track takes our 4- Wheel Ball Bearing Hangers with  250 pound  Capacity.